Clocks For Sale
Click on each clock below for more product details.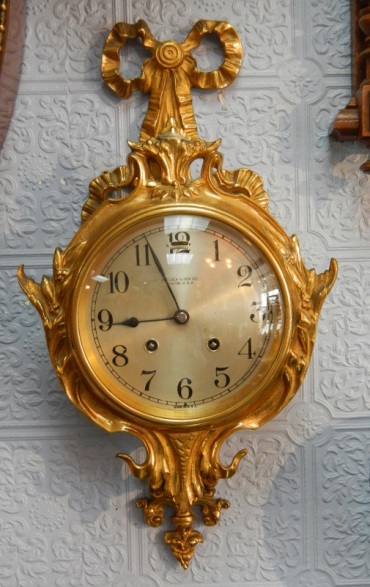 Chelsea Cartel Wall Clock
French Gilt Spelter Mantel Clock Under Glass
Customer Testimonial
I've used him twice without any issues. He fixed my wife's watch which was ruined by accidentally dropping it in water. He repaired it within a reasonable amount of time (about 2 weeks) and it has worked perfectly since. I also use him to replace batteries in our expensive watches since I don't trust a kid at a department store watch shop with a high end watch. John is very knowledgeable about watches and clocks.

- Online review: heyjohnston