Clocks For Sale
Click on each clock below for more product details.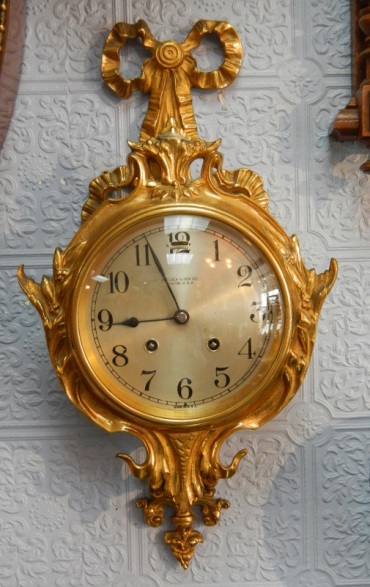 Chelsea Cartel Wall Clock
French Gilt Spelter Mantel Clock Under Glass
Customer Testimonial
I went in to Mr. Bouwman's shop to look at and discuss Hamilton watches. While there he took the time to answer my questions in a way that only someone in the business, and with the years of experience could do. You're not going to find that level of knowledge from someone behind the counter of a department store! I highly recommend him, and yes, I did end up purchasing a watch and I'm very happy with it.
- Gord W.