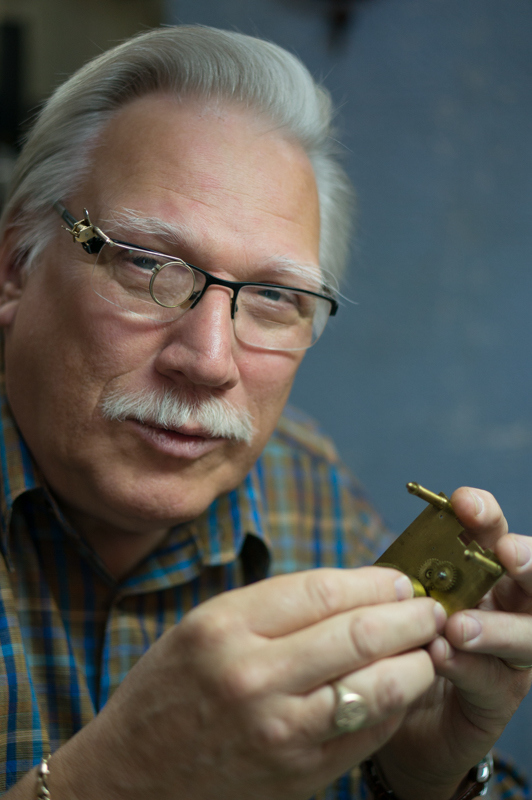 John Bouwman, the Clockmaker
---
About John
The Clockmaker shop was established in 1972. The current owner, John Bouwman, has just as many years of experience in the clock and watch industry. John served his apprenticeship in Ontario, and then completed his examinations with the Ontario Watchmakers Association. This professional watchmaker designation gave him Membership to the United States and United Kingdom's professional associations.
Continually seeking to upgrade his skills, John regularly attends training seminars in Europe and the US. He also mentors watch and clockmakers who are new to the industry and looking for training via distant learning education.
John is also a member in good standing with the top industry associations including:
John and his wife Margaret live in the Burlington area, and enjoy travel to Europe.
Customer Testimonial
My wife and I brought in a couple of old clocks and a couple of old pocket watches that had not worked in a long time. Not knowing what to expect, John was right on with his pleasantness and with his honesty about the clocks and watches. He explained the problems right away to us on both the clocks and watches and advised that it would be too costly to repair any of them, as they were not really worth it to spend the kind of money that it would take to get the old Gilbert clock, (especially), going again, as the parts were not going to be available to get it back to new condition. Before we left, I asked if he could adjust the watch band on a new watch that I had purchased recently, he did this without hesitation and free of charge. I would not hesitate to come back and have John repair any of our other clocks or watches.
- Paul Moyle